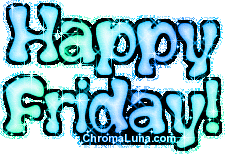 Can you believe it? The long weekend has finally arrived! What are you doing for the Labor Day weekend? I'm going on a little road trip down to St.Cloud, MN and taking part in some retail therapy. =)
   So after seeing all the pancake posts back when the pancake challenge was taking place, slowly my craving for a good ol' pancake kept growing. Those pancake creations were borderline amazing, but for me, I prefer the less fancy flapjack foray. Usually I would make them from scratch, but I came across an awesome deal at Wal-Mart—for a big box of their Great Value Extra Fluffy Pancake Mix for just $1.25, so it would have cost me more to whip them up from scratch. I used to be a total generic snob, and wouldn't even think of buying off-brand, but now generic brands are just as good, if not better than brand-name! Do you buy generic foods?
 My Thoughts: This mix was great—I did a side-by-side nutritional comparison to Bisquik Healthy Smart mix and everything was very close, except for the price, with Bisquik about a dollar more. All you have to do is at water to the mix—I added pumpkin pie spice , a teaspoon of vanilla and some fresh blueberries.
See you soon!