Colorful leaves, mild weather, shorter days, and of course all that great fall food. The fall season is easily my favorite time of year—with the exception of what comes next—winter.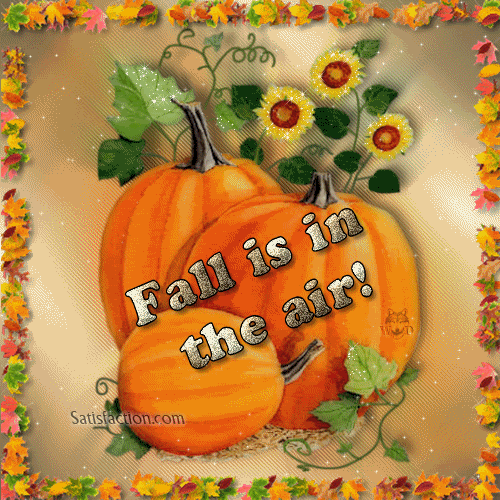 I came across this great website called Sustainable Table which allows you to select your state and month to see what you can expect to see in season in your grocery store.
Here's some of my favorites in season here:
Cucumbers

Eggplant

Fennel

Lettuce

Mushrooms

Onions

Peppers

Plums

Potatoes

Raspberries

Squash

Strawberries

Sweet corn

Tomatoes

Zucchini
What favorites are in season where you are?
Today I thought would be the perfect day to kick off my annual fall baking. This recipe is fast and easy—it is based on a mix, which I usually prefer from scratch, but I've had this mix sitting around and I just wanted to use it. Enjoy!
Yields: 36 Bars
Ingredients:
1/2 C cold butter
1 pouch(1lb 15 oz) oatmeal cookie mix
1 egg
1 C finely chopped peeled apple
3/4 C caramel topping
1/4 c all-purpose flour
1/2 tsp cinnamon
Directions
Heat oven to 350 F. Spray bottom of 13 x 9 inch pan with cooking spray.
In large bowl, cut butter into cookie mix using fork or pastry blender. Stir in egg and cinnamon. Mix until mixture becomes crumbly.
Reserve 1 1/2 c cup cookie mixture. Press remaining cookie mixture into the bottom of the pan. Bake 15 mins. Sprinkle apple over crust. In small bowl, mix caramel topping and flour, drizzle over apples. Sprinkle reserved cookie mixture over apples.
Bake 20-25 minutes or until golden brown. Cool completely. Cut bars into 9 rows by 4 rows.
Come back for a weekend slurp smack down!