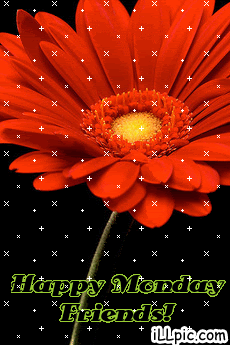 Good Monday morning all.
How did the weekend go? Lots of candy, costumes and all things spooky? I did the norm—shopping, baking, cooking, cleaning, and actually got around to playing my Wii for awhile. Did you notice something missing there? No homework! Yes, it was a dream, and I savored the fact that I didn't have to crack the books for once.
So I know everyone is probably tired of hearing/seeing candy after Halloween, but you must give these sweet treats a chance! They are not typical candy, but something I like to call gourmet goodies. I recently was so lucky as to have a chance to sample the divine Amella Caramels. Here's a bit about the company:
  Our team at Artisan Cocoa has created an exciting and new taste sensation for you to enjoy.  Amellas are an all-natural buttery caramel made using pure cocoa butter, real fruits, nuts, and vegetables all hand dipped in the finest chocolate.
--------------------------------
They make 3 amazing flavors of caramels:
Carrot Cake

Passion Fruit

Black Forest
If the names don't have you salivating, the pictures will!
My Chew Review
Carrot Cake
If you've been reading my blog for awhile, you know I am a die-hard carrot cake fan—but in cake form. In caramel form, I wasn't so sure. It sounded amazing, but how could they capture that carrot cake taste and place it in a caramel form with an equal great taste experience? Apparently I don't have to worry about it because the folks at Amella Caramels figured it out for me! I was in love at first bite! It was actually a really crazy experience, because you bite into it thinking your going to get a fluffy cake texture, but instead it's a smooth and chewier texture, but still has that carrot cake taste—I was amazed! Not only is this flavor delicious, it also has a great visual appeal with a dark carrot hue, bits of roasted pecans, and the "icing" is a tasty layer of white chocolate. My favorite of the three!
Black Forest
Check out the details in these caramels! You can definitely tell they are handmade with tender loving care. I am a huge cherry fan, and love that this caramel is 70% dark chocolate. You better believe it makes for a rich and satisfying chocolate experience. Although the chocolate flavor is present, it doesn't overwhelm the rest of the cherry and vanilla flavors, it balances out perfectly. I also really like the addition of the dark chocolate sprinkles as well. Second favorite!
Passion Fruit
Who would have thought that a fruit flavor and a caramel flavor together would meld into another one-of-a-kind caramel experience? I sure didn't until biting into the Passion Fruit caramel. The slight tart taste of the passion fruit somehow highlights the creamy caramel deliciousness. It's hard to explain—it's one of those things you need to taste for yourself! This is good, however it would be one that I would eat occasionally—not everyday more often like the Carrot Cake flavor.
Overall thoughts:
Amella Caramels are to die for! If you've never experienced the delight of trying cocoa butter caramels, don't hold off too much longer! I have a feeling I am going to be slightly disappointed when eating everyday caramels now, just because these take it up a notch…or five! =)
Another noted thing I like about the caramels is how they're packaged—it makes the whole experience a little more fun!
Plus the nutritionals for these caramels aren't half bad meaning you can eat more of them. Check those out here.
----
Amella Caramels would also make a fantastic gift for the upcoming holiday season. I am hoping Santa would possibly leave some under my tree.
Thanks again to the wonderful caramel creators at Amella Caramels for the awesome opportunity to spread the word!