FIRST: Could you please head over to this website (http://www.pomwonderful.com/cupcakecontest/) and vote for my Pink Velvet POM Cupcake & I would love if you'd spread the word via your blog, Facebook, etc!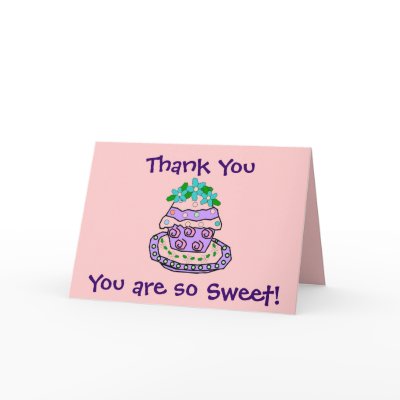 I wish I could send you all cupcakes at this point! I so appreciated and enjoyed reading through all of your thoughtful comments and I am equally excited that all of you will be following along! :-) And speaking of cupcakes, here are two new flavor additions to the menu.
Another cupcake to be added to the Candy Bar line…
Reeses Peanut Butter Cupcakes
Chocolicious Peanut Butter Swirl Cake
Topped with 1 Layer of Whipped Chocolate Frosting
& 1 Layer of Whipped Peanut Butter Frosting
Garnished with a Mini Peanut Butter Cup
------------------------------------
And another addition to the Girl Scout Cookie  line…
Samoas Cupcake
Coconut Graham Cracker Bottom below our Chocolicious Cake
Topped with a Whipped Coconut Frosting
Garnished with a drizzle of both Caramel and Chocolate and finished with half a Samoa Cookie
So hopefully today you brought your sweet tooth, because it's a recap on my cooking class (if you missed recaps of my other classes, see them here and here) that I taught this past Friday called Dessert First. The description in the community catalog stated:
"Dessert first might not always be appropriate, but in this class it's required. Learn to make semi-homemade desserts that look like they've taken hours to prepare.  Cheesecake, trifles, and more.  This class is guaranteed to be sweet!"
I look forward to my classes more and more each month because each time the attendance gets bigger and bigger. I am already starting to plan next fall's class line-up!
So like the description stated, this class was all about the sweet stuff. I tried my best to pick out recipes that I thought would be new to people and please a variety of taste palates. After all my researching, it was a success—no one had tried the recipes before, and everyone loved them once they did! So take a few minutes and attend my "virtual" Dessert First class!
--Class Intros--
--Giving away prizes; a free 1/2 dozen of my Cupcakes —
--Explaining the first recipe, Peanut Butter Cup Trifle--
--Assembling in progress--
--The finished dessert--
Peanut Butter Cup Trifle
Ingredients:

·         9x13 pan of brownies, cut into 1 inch pieces

·         5.1 oz instant vanilla pudding

·         3 cups milk

·         ½ cup creamy peanut butter

·         2 tsp vanilla

·         8 oz container thawed whipped topping, divided

·         14 peanut butter cups, crumbled (Not the minis)

·         10 mini peanut butter cups to garnish (cut in half)

Directions:

·         Combine pudding and milk. Beat for 2 minutes.

·         Add peanut butter and vanilla, beat until smooth. Gently fold in 2 cups whipped topping.

·         In a trifle dish, layer ½ the brownies, ½ the crumbled peanut butter cups, ½ the pudding mixture. Repeat.

·          Top with cool whip and peanut butter cups.

·         Chill until serving.

                                           Serves: 12-15 (Varies)

--Explaining the versatility of  phyllo tarts--
Warm Mini Apple Pies
Ingredients:

·         1 peeled, cored and finely chopped Granny Smith apple

·         1/4 cup finely chopped walnuts

·         2 tablespoons raisins

·         1/4 cup brown sugar

·         3 tablespoons butter

·         1/4 teaspoon cinnamon

·         15 Mini Phyllo Shells (1 box)

·         1/4 cup thawed whipped topping, for garnish

 

Directions:

·         In a medium skillet, sauté apples, walnuts, raisins, brown sugar and butter over low heat until apples are tender, stirring frequently.

·         Remove from heat and stir in cinnamon.

·         Cool slightly and spoon 1 tablespoon of apple mixture into each phyllo Shell. Garnish with whipped topping. Serve immediately.

 
--Prepping the next dessert--
--Cherry Cheesecake Cookie Cups--
Cherry Cheesecake Cookie Cups
Ingredients:

·         1 pkg. (16.5 oz.) Refrigerated Chocolate Chip Cookie Dough

·         2 pkgs. (8 oz. each) cream cheese, room temperature

·         1 can (14 oz.) sweetened condensed milk

·         2 large eggs

·         2 teaspoons vanilla extract

·         1 can (21 oz.) cherry pie filling

Directions:

·         Preheat oven to 325° F. Paper-line 24 muffin cups. Place one piece of cookie dough in each muffin cup.

·         Bake for 10 to 12 minutes or until cookie has spread to edge of cup.

·         Beat cream cheese, sweetened condensed milk, eggs and vanilla extract in medium bowl until smooth. Pour about 3 tablespoons cream cheese mixture over each cookie in cup.

·         Bake for additional 15 to 18 minutes or until set. Cool completely in pan on wire rack. Top each with level tablespoon of pie filling. Refrigerate for 1 hour.
--Saving the best dessert for last!--
--Mini Molten Chocolate Cakes with a scoop of vanilla ice cream--
Mini Molten Chocolate Cake
Ingredients:

·         4 squares BAKER'S Semi-Sweet Chocolate

·         1/2 cup  butter

·         1 cup powdered sugar

·         2 whole  eggs

·         2 egg yolks

·         6 Tbsp.  flour

·         Ice cream for serving, if desired

 

Directions:

·         Heat oven to 425°F.

·         Butter 4 small custard cups; place on baking sheet.

·         Microwave chocolate and butter in large microwaveable bowl on HIGH 1 min. or until butter is melted; whisk until chocolate is completely melted. Stir in sugar.

·          Add whole eggs and egg yolks; mix well. Stir in flour. Spoon into prepared cups.

·         Bake 13 to 14 min. or until sides of desserts are firm but centers are still soft. Let stand 1 min. then carefully run small spatula or knife around cakes to loosen; invert into dessert plates. Serve warm with a scoop of ice cream.
What dessert would you want to try first?