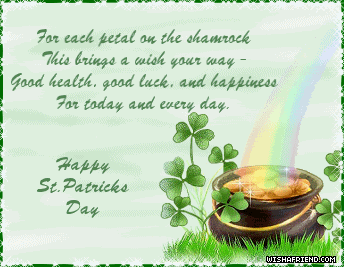 Hello all!
How is the week rolling along for you? Mine is no longer filled with days of sleeping in, leisurely paces, etc—spring break is unfortunately over and it's back to waking up and cramming for school. At least there is only 7 weeks of the semester left!!
So onto the next holiday/celebration of the year—St.Patrick's Day! I don't have one smidgen of Irish in me, but as a person who relishes in making any themed foods, I still participate in all things green! Are you Irish? How do you celebrate St. Pattie's Day?
Of course I had to dig up some interesting facts about the holiday before I could bake up a sweet treat…
**Try this little quiz and see how you score!**
What is colcannon?

Corned beef and cabbage

Mashed potatoes and spinach

Mashed potatoes with onions and greens

Corned beef with onions and greens

A bar in which city recently made the world's largest Irish coffee?

Dublin

Boston

Milwaukee

San Francisco

New York

True or false: Irish soda bread is made with club soda.

What is boxty?

A traditional Irish stew

A mix of raw and cooked potatoes

An Irish-style omelet

An Irish liquor made from potatoes

True or false: Bailey's Irish Cream actually hails from Ireland.

One: Colcannon is a traditional Irish dish consisting of mashed potatoes mixed with onions and greens.

Two: It was the Buena Vista Cafe in San Francisco.

Three: False. Though it contains baking soda, Irish soda bread contains no club soda.

Four: Boxty is a mix of raw and cooked potatoes that's often made into bread, pancakes, and dumplings.

Five: True. Launched in the 1970s, Baileys is indeed Irish in origin.
I got 3 out of 5 right. Number 2 and 4 got me! I have actually never heard of boxty—what was your score?
For each petal on the shamrock
This brings a wish your way-
Good health, good luck, and happiness
For today and every day.
St.Pattie's Peppermint Chocolate Cupcakes
Makes: 24
Ingredients-
Cupcakes:
1 box Pillsbury Devil's Food Cake

1/2 c vegetable oil

3 eggs

1/2 c mini semi-sweet chocolate chips

1/2 c Andes mint chips

24 cupcake liners
Buttercream Frosting:
1 tsp mint extract

few drops green food coloring

1 stick butter

3 3-4 c powdered sugar

3-4 tbsp milk
Directions:
Preheat oven to degree called for on cake mix box. Mix cake mix, oil and eggs together thoroughly. Add mini chocolate chips.

Line cupcake pan with liners and pour until each is about 2/3 full.

Bake as directed.

Meanwhile, for the frosting, combine all ingredients in mixing bowl and mix until combined. Add more milk if necessary for spreading consistency.

Let cupcakes cool completely—45 minutes.

Place frosting in a star fitted pastry bag and pipe frosting on cupcakes. Immediately top with Andes mint chips.